Welcome to this exciting adventure of discovering secrets of the colony.  Bees are amazing creatures.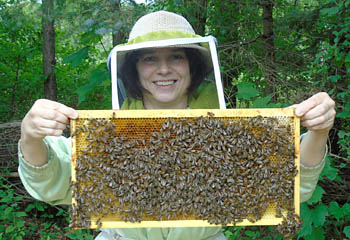 Our main focus is on sharing  knowledge about sustainable beekeeping and the propagation of survivor bees.  We collect swarms and by doing that, we help bees find a safe home and also improve the survivability of our local colonies.
Our motto is: Observe and learn.
Bees know better than us what is best for them.