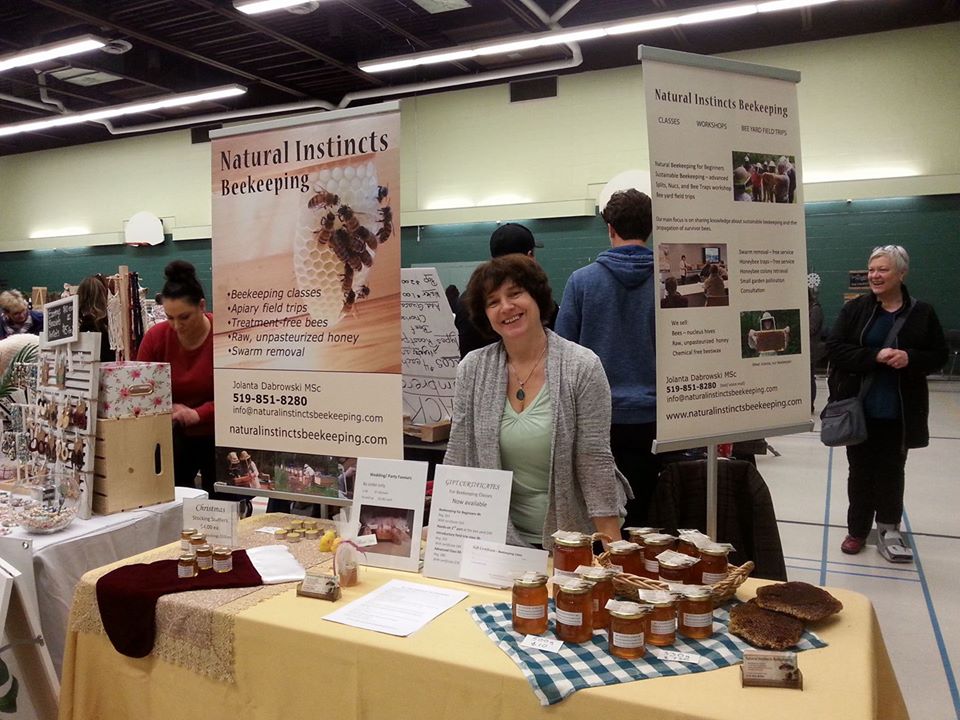 Our Events
In 2021 we participated in the virtual Kitchener Seedy Saturday on Feb 27th. It was exciting to present "Bees and Flowers". In that presentation I was sharing knowledge why bees and flowers need each other and what to look for when choosing plants for a pollinators friendly garden.
Previous events
2020
Kitchener –  Saturday, Feb 29th, 9:00am – 2:30pm – Kitchener Public Library, 85 Queen Street N. A lot of people were dropping by at our booth to say hello. Also my presentation "Bees and Flowers" went great. Lots of questions, great audience.
London – Saturday, March 7th, 10am-3pm – Carling Heights Optimist Community Centre, 656 Elizabeth Street. It was exciting to talk bees with several guests visiting our booth.
St. Thomas – Saturday, March 21st, 10am-3pm – St. Thomas Public Library, 153 Curtis Street. We had a lovely chat with our customers at our booth.
2019
I had a great time talking to customers at Lovely Lambeth Christmas Market on Dec 1st. A lot of nice guests.
It was great to chat with so many people at our table at Seedy Saturday in St. Thomas on Feb 16th, 2019. Also thank you for a warm welcome at my presentation about backyard beekeeping.
We also were present at Seedy Saturday in London, ON on March 2nd, 2019. Thanks for dropping by at our table to say hello.
This year we participated together with The Living Centre at the Go Wild Grow Wild Green Expo on April 6th in London, ON. Thank you for visiting us to chat about bees and get on the list for the field trip to our bee yard.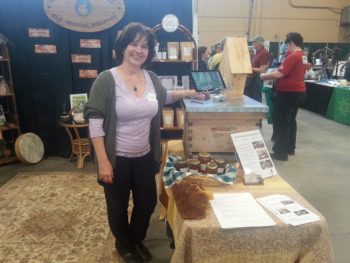 2018
I was happy to present at several Seedy Saturday events in spring 2018 in Ontario. We discussed various interesting topics about small scale beekeeping, bee-friendly gardens, and why flowers and bees need each other.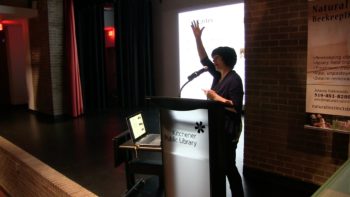 2017
It was exciting to have my presentation about natural beekeeping at the 2017 Ecological Farmers of Ontario Conference in Collingwood. A lot of participants were new to the beekeeping and they plan to have bees in the near future. It was a fantastic experience. The audience was great. Great question during the presentation and after. I would like to send thanks to everybody- participants and organizers.